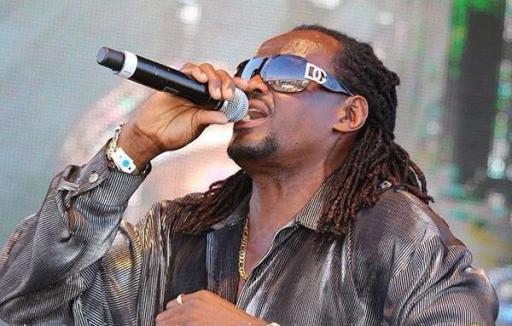 About Visionary
Visionary Bio
A clear, distinct, and specific vision of the future, by definition, is Visionary.
Dubbed "an artist to watch" and "the next big artist out of Canada", Mr. Michael Thompson is Visionary. With his angelic voice, Visionary shines light on the words of the Father, withinspiration from His greatness.
Michael Thompson is a native of St. Catherine, Jamaica, from a district known as High Gate. At an early age Michael's talent was recognized and propelled his journey into music. "The Heavenly Charmers" was a gospel quintet comprised of Michael and his four siblings. The group would perform at churches and events in Jamaica.
Michael attended Edna Manley College for Visual & Performing Arts, where he would earn a music scholarship to attend Temple University. During this time Michael focused on piano and vocal studies. In addition, Michael worked at The West Philadelphia Consortium. At the Consortium, Michael worked with young delinquents, helping them to see a better path for the future.
Canada would be the next destination for the aspiring artist. Michael immigrated to Canada and continued his musical journey, inspired to greatness, writing and recording original songs.
Visionary continues to write inspirational lyrics, sharing his melodious voice, upliftinglisteners worldwide with conscious relevant music. The support of family and fans, as well as a strong management team, has brought Michael to where he is today, singer, songwriter, and author.
List of Visionary's Accomplishments
2005 – "Look To The Hills" – EP 2007 – "Brace Yourself" – Album (prod. By Willi Williams) 2007 – Crucible "Rising Star" Award 2008 – Song won Big Tune on Dudley Thompson Whats The Verdict Roots FM Jamaica2008 – 3 Nominations for Production (Canadian Reggae Music Awards) 2009 – 2 Nominations for Production (Canadian Reggae Music Awards) 2011 – Top Male Singer Award (Youth In Progress Talent Award Showcase) 2011 – "The Hidden Agenda of Reggae Music" – Book published by Michael Thompson 2012 – Top Music Business Award (Reggae Xclusive Entertainment News) 2013 – Top Male Vocalist (Youth in Progress Talent Award Showcase) 2014 – "Grassroots" – Official Studio One Tribute Album 2014 – Top Reggae Artist Award (Reggae Xclusive Entertainment News) 2014 - Top Male Reggae Singer and Top International CD Release for "Grassroots" (Youth In Progress Talent Award Showcase).
The debut album "Brace Yourself", produced by Studio One legend, Willi Williams, was well received worldwide. Radio stations and press from Africa, the United States, and Canada helped to expand Visionary's listening audience significantly. Visionary's passion for producing authentic sounds has rewarded him with 3 nominations in 2008, and 2 nominations in 2009 by the Canadian Reggae Music Awards. Saturday September 22, 2012 Visionary received Top Male Singer Award for 2011-2012 at Uprising Entertainment Productions "Youth in Progress Talent Award Showcase".
In between writing and singing uplifting music, this musician has also written his first book entitled "The Hidden Agenda of Reggae Music". The book is a biographical perspective on the journey of the amateur artist to professional. It takes a hard honest look at some of the obstacles, as well as some of the bridges, within the music industry, that an artist endures on the road to becoming a professional.
"Grassroots" is an Official Studio One tribute album released Saturday February 22, 2014, by Vision for Life Productions. The album release event had a great turnout. The sensational Singer/Songwriter/Author put on dynamic live performance, delivering hit after hit, leaving the capacity crowd wanting more!
This "Grassroots" album project has really meant a lot to me. I consider it a great honor and privilege to be asked by Veteran Sound System owner Mr. Victor "Tipper" Henry, of Tipper Tone Music to embark on this great project in tribute of Studio One.
The "Grassroots" production team included 3-time Grammy award-winning Barry O'Hare, and producer Ernie of Reflex Studio. Visionary has entertained countless crowds of fans over the years in Guadeloupe, Antigua, Puerto Rico, and The United States. His journeys have opened up opportunities for him to perform at major cultural events. Canada's top international Reggae festivals in Toronto, Montreal and Calgary, as well as Caribana, Jamaica Day, Miss Black Canada World, Miss Ghana, Miss Trinidad and Tobago, and the Canadian Reggae Music Awards. Some of the luminary artists Visionary has had the honour to share the stage with are: Maxi Priest, Beres Hammond, John Holt, Third World, Dobby Dobson, Prince Buster, WilliWilliams, George Nooks, R&B crooner Regina Belle and Dorothy Moore.
stats: