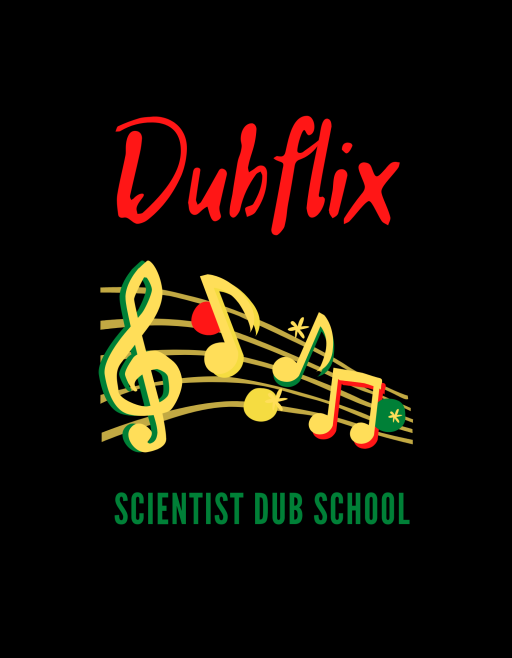 About Ali Roots
Started to work on her chops in choirs where she practiced vocal training, prior to joining her first reggae band in 2003.
Theatre experiences followed, as well as musical cooperation, mostly as backing vocalist. Her next stint with a reggae band, also as a back up singer , will be with a Bob Marley cover band "in 2010.
Reggae has been Ali Roots's main musical focus from early age, having been exposed to the blasting reggae sounds coming from the family stereo speakers, since she was in the cradle.
When rhymes started to effortlessly flow from her pen, her voice and style had also grown over time and all was ripe for the gathering of powerful self-penned tunes.
Having crossed roads with Beenie Mau, a true blue long time reggae activist, they started to dj and mc " Escape from Babylon Radio Show" , first reggae show to ever be broadcasted from her native Livorno.
They simultaneously started to excite dancehalls whit Beenie Mau as sound system selecter featuring Ali Roots on main vocal.
Ali Roots is currently singing in live showcases all over to faithful and jumping cheering crowds.
She continues to study vocal training , always trying to go deep into the knowledge of her instrument .
Ali Roots performed on the main stages , including the main stage of the prestigious Metarock Festival in 2011 and the next year in 2012 Ali Roots was choosen to open the italian show to the World Reggae Queen Rita Marley.
Ali Roots started to be appriciated for honesty of expression and lyrical vision, she has delivered her first ep in 2012 and now she's still working in the United Kingdom with the great veteran dj Anthony Codrington aka Top Cat who has produced and directed her debut album "Starting at the Roots" for the NINE LIVES RECORDS LONDON (Officially Released 23 July 2013) and available for purchase on ITunes, CdBaby and Amazon UK.
In October 2014 Ali Roots has performed for the very first time abroad and alongside a live band on the stage of the mighty Hootananny Brixton, London, the most popular venue of Reggae and Roots and Culture Music in UK for the courtesy of the top promoter Cecil Reuben Events and JahrevelationzMusik London.
MIXTAPE PROMO TOUR "Starting At The Roots" 2014
Artist:
Ali Roots
Genre:
REGGAE-ROOTS
Duration:
00:16:59
Description:
ALI ROOTS reggae singer/singjay/mc from Italy taking bookings in showcase for 2014 alongside Groovy guitar player/sound engineer and Beenie Mau dj/studio assistant. ARTIST BOOKINGS : aliroots31@gmail.com CHECK OUT TRACKS CONTAINED IN "STARTING AT THE ROOTS", THE DEBUT ALBUM FROM THE RISING REGGAE QUEEN ALI ROOTS FROM ITALY, PRODUCED BY THE "NINE LIVES RECORDINGS LONDON" (UK), WRITTEN AND DIRECTED BY THE VETERAN DJ TOP CAT FROM ENGLAND. LISTEN AND BUY THE ALBUM AT THESE LINKS : •ITunes: https://itunes.apple.com/it/album/starting-at-the-roots/id715677455 •CDBaby: http://www.cdbaby.com/cd/aliroots Mixtape Tracklist : 1 - HERB'S REVELATION TRIP (Instrumental Intro from Groovy) 2 - COSMOLOGICAL EVOLUTION 3 - DIMMI COS'HAI FATTO TU? 4 - MAMA DON'T WORRY 5 - WAR/HAFFI STOP 6 - CUSS DEM DUSS DEM (track n.2 from "Starting At The Roots") 7 - GATES OF ZION (track n.9 from "Starting At The Roots") 8 - QUEEN OF THE BONG 9 - WHAT YOU DONE LATELY? (track n.10 from "Starting At The Roots") 10 - GANJA CONNECTION (track n.3 from "Starting At The Roots") 11 - BEENIE MAU BUM BUM DUBPLATE 12 - ALL JAH PEOPLE (track n.5 from "Starting At The Roots") 13 - HAPPINESS OR MISERY 14 - SPEAK & REAP DJ's, Sound Systems, Radio Stations, Remixers, Producers worldwide check out also the JINGLES & ACCAPPELLA PACK from ALI ROOTS available at the original Top Cat website at this link : cato9music.com/page5.htm