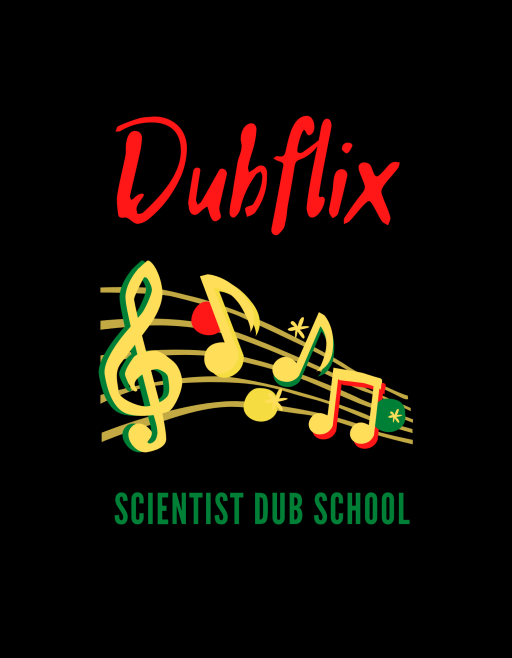 About The Scientist
The Jamaican audio engineer Scientist is one of the crucial links in a musically innovative chain that begins in the late 60s with King Tubby, progresses through Prince Jammy in the 70s, and falls to a close with Peter Chemist in the mid-80s.
A truly outstanding practitioner who thrived on innovation, Scientist helped dub reach some of its greatest heights of creativity. He became one of Jamaica's most sought-after engineers at a very young age, his mixing artistry rising up in tandem with the Roots Radics in the late 70s and early 80s. Because of the incredible dub works he fashioned as an apprentice engineer at King Tubby's studio, many dub fans consider Scientist to be the last of the classical Jamaican dub mixers, yet his overall contribution to the evolution of reggae is far more multifaceted than most realize.
In fact, Scientist was all over the place as the 70s gave way to the 80s, shaping significant vocal and dub works at Studio One, Channel One and Tuff Gong at a time in which reggae was undergoing dramatic changes. Yet the fact that he never really made the shift to becoming a self-sufficient record producer in his own right, unlike Jammy and Tubby, is part of what has kept him from gaining rightful recognition for his full contribution.
The lack of proper financial recompense, as well as artistic acknowledgement, ultimately yielded longstanding frustration, which, along with other personal factors, led to some overseas wilderness years following his exit from Jamaica in 1985. Although he was less prolific thereafter, Scientist's great talent has seen him remain in demand as a dub mixer and live audio engineer, and in the new millennium he has even worked with Death In Vegas and Liam Gallagher, as well as with old stalwarts from Jamaica, such as Mikey Dread and Culture.
Born in 1960 with the unlikely name of Overton Brown, he was raised in Harbour View, a gritty fishing village located near the approach to Kingston's international airport. His father had some knowledge of electronics, and young Overton displayed an early aptitude in that direction, so by the age of 16 he was already fixing televisions and building and testing amplifiers for local sound systems.
Scientist has said that during the late 70s he was testing one of these sound system amplifiers with a 'flying cymbal' dub B-side that King Tubby had mixed, and the startling dynamic of the recorded sound made him want to meet Tubby. As a friend was doing some welding work for the King, the introduction was made, and when Tubby realized the youth's abilities, he soon had Brown repairing amplifiers and televisions in his workshop. The nickname Scientist came when Brown was discussing his vision of automated recording consoles with Tubby at a time when they were not in regular use; the tag references the Jamaican practice of Obeah or necromancy, known as 'the High Science' by its practitioners.
When Scientist first became a fixture at King Tubby's studio, Tubby was more concerned with the daily running of his transformer business and general electronics work, leaving Prince Jammy to do the bulk of the audio engineering, supplemented at times by Pat Kelly. Spending many hours observing these seasoned professionals at work, the young Scientist dreamt of doing his own mixes, until finally, one fateful day in 1978, he was allowed to try his hand at the art himself.
Different accounts of his debut recording session have been suggested, with Yabby You, Bunny Lee and Roy Cousins all claiming to have been the first to give him the job, though Scientist himself says Don Mais of the Roots Tradition label was an early supporter who unsuccessfully suggested that Tubby give him a try. In the end, according to Scientist, the first to actually let him loose on the desk was Henry 'Junjo' Lawes, the former political 'enforcer' from west Kingston who had followed Linval Thompson into record production and who was just settling down to cut influential work with Barrington Levy, placing the young singer on rhythms largely cut with the Roots Radics at Channel One. Scientist's resultant voicing of Barrington's 'Collie Weed' at King Tubby's was a massive hit in Jamaica which also impacted overseas, its success depositing Scientist firmly at the mixing console thereafter.
In addition to presiding over Junjo's popular work with Barrington, Johnny Osbourne, Michael Prophet and the Wailing Souls, Scientist was also making an important contribution to rejuvenating Studio One. The studio's late-70s renaissance began partly as a result of the vinyl feud with Channel One instigated by Sugar Minott; formidable new hits followed on revitalised vintage rhythms from singers such as Minott, Freddy McGregor, Johnny Osbourne, and Willie Williams, plus the deejay duo Michigan and Smiley. Scientist's crisp, experimental mixing is part of what helped some of this work to hit, but proprietor Clement 'Sir Coxsone' Dodd was displeased that Scientist was working for King Tubby at the same time, which caused a rupture, leading the mixer away from Dodd's camp in less than a year.
At Tubby's, Scientist was progressing by leaps and bounds. After cutting some dubs for Junjo which appeared on the Dub Showdown and Heavyweight Dub Champion sets, issued overseas by Greensleeves, news of his skills spread like wildfire, leading to further installments in the series such as Scientist Meets the Space Invaders . Other producers were keen to capitalise on the phenomenon, so Scientist dub albums of varying quality were issued by other producers based in western Kingston, such as Linval Thompson, Jah Thomas, Yabby You, Roy Cousins, Al Campbell, and Blacka Morwell, as well as Jimmy Riley and Mikey Dread. Many of these are rightly regarded in retrospect as true classics, though Scientist himself was not always kept abreast of the producers' plans for release at the time.
Scientist continued to work at Tubby's studio until 1983, yet by 1981 he had also become one of the resident engineers at Channel One, mixing work by popular deejays such as Yellowman and Lee Van Cleef as well as vocal groups like the Viceroys. He also made a very brief foray into production with an obscure Neville Brown album, but audio engineering at Channel One was his daily bread. In this phase, his endless experimentation yielded some unusually Tdubby vocal work, as heard on the various Showdown albums cut at Channel One by artists such as Don Carlos and the Gladiators. As Channel One began to wane in the mid-1980s, Scientist shifted allegiance to Tuff Gong, where he engineered hits by Half Pint, Junior Reid, Tristan Palmer and Early B, bringing a downtown ghetto-based clientele into the uptown facility on a large-scale basis for the very first time.
Unfortunately, despite the sonically brilliant result, as Jamaica fell prey to the destructive nature of the international cocaine trade, unsavory elements became somewhat problematic at Tuff Gong. Pressure was mounting, as daily life became more precarious in Kingston. Thus, like so many of his peers, Scientist decided to exit Jamaica and join his family members in the USA.
He began working with Shaggy in Brooklyn and later cut noteworthy work at Lion and Fox studio in Washington DC; then, in the mid-90s, he moved to California where he worked with the Soul Syndicate band and Michael Rose, among others. In the new millennium Scientist made some incredible live performances with Mad Professor, stretching the very limits of the dub format in a way that has not been seen or heard before or since. More recent album releases such as Dub 911 and Extermination Dub, the latter a collaboration with Japanese band the Heavy manners, show that he remains active, if not nearly as prolific as during his Jamaican heyday.
With so many great works to choose from, selecting a top 10 is too difficult, so here come a devil's dozen of crucial Scientist tracks.
- See more at:
http://www.dubmusic.com/the-scientist/page/58/the-scientist-at-the-dub-club-featuring-general-mikey-tippa-lee#sthash.4hKyDyji.dpuf
The Scientist & General Jah Mikey Live dub Show Dub Club LA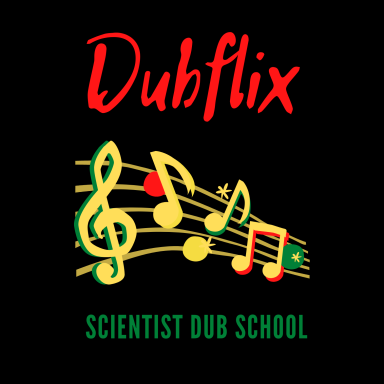 The Scientist & General Jah Mikey Live dub Show Dub Club LA
genre: Dance Hall
streams: 188